With DU facing the University of South Florida (USF) in men's soccer Tuesday night, one begins to think about butt-ugly team logos. In this writer's view, the USF Bulls have the ugliest logo in all of college sports.
Athlon Sports
, through a graphic design artist, Daly Cantrell, looked at all the college FBS (Football Bowl Subdivision) logos and came up with the best and worst logos. The logos and her comments below:
Top Three:
1.
Texas

Talk about classic. The Longhorns' logo is simply unique and is arguably one of the best in college football.
2.
North Carolina

The Tar Heels' logo is a staple. The font used fits the NC perfectly together creating a timeless
look.
3.
Cal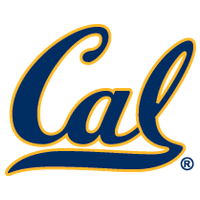 I love a good script font that is gender neutral… and this logo does the trick. The color scheme along with the beautiful flow of the letters makes this logo top in my book in the Pac-12.
The worst (Alphabetical Order):
Kansas

The Jayhawk has design potential, but this cartoon look isn't it. Someone needs to jump into the 21st century and modernize this bad boy.
Oregon State
I am just not a fan of the beaver... it looks like a blob..
South Carolina

Gamecocks, you've got too much going on in your logo. It all starts to blur together and then it's hard to see what it really is.
Utah
This logo could be really cool, but the circle bothers me. The block U and feather detail is great, but it the circle gives an off-balanced feel.
Wisconsin
This logo wouldn't be that bad if the W didn't look like it is dancing. This gives it a cartoonish look and the drop shadow doesn't help its case.
Care to agree or disagree?
Complete Athlon Sports article below:
http://beta.athlonsports.com/college-football/ranking-college-footballs-best-and-worst-logos-2015